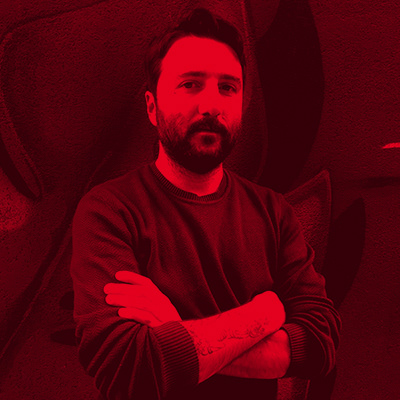 He was born in İstanbul, 1985. He studied Graphic Design at Mimar Sinan Fine Arts University. In March 2015, his first book "Sehzade YangInI – Birinci Kitap" was published by SIrtlan Kitap. He also illustrated short strories which are written by famous Turkish writer Murat MenteS. The short stories published on Karakarga Mag. and Otlak Mag AT 2016.

IN 2011, he was deemed worthy of an award from IAC's (Internet Advertising Competition) Outstanding Online Video category with his "Tekirdag Raki: The Legend of the Authentic Taste" work with 41?29! agency. Since 2009 he has been producting illustrations for several advertising agencies (PublicisYorum, McCann Erikson, 
41?29!, Blab) and several magazines (Bant, NTV Tarih, Skylife, Sabitfikir, Zero istanbul, Altyazi) as a freelance illustrator.
Sehzade Yangini – Birinci Kitap (The Prince's Fire – Book One), March 2015 by Sirtlan Kitap
sehzade Yangini – ikinci Kitap (The Prince's Fire – Book Two), December 2015 by Sirtlan Kitap
sehzade Yangini – Üçüncü Kitap (The Prince's Fire – Book Three), October 2016 by Sirtlan Kitap
Kasap #1 – iblisin Kokusu (The Butcher #1 – The Demon's Scent), March 2017 by Sirtlan Kitap
Kasap #2 – Kafesteki Kus (The Butcher #1 – The Bird in The Cage), Agust 2017 by Sirtlan Kitap